Pot of Gold: Essential Top Tips for Best Results
Maximizing Potency: The Less is More Approach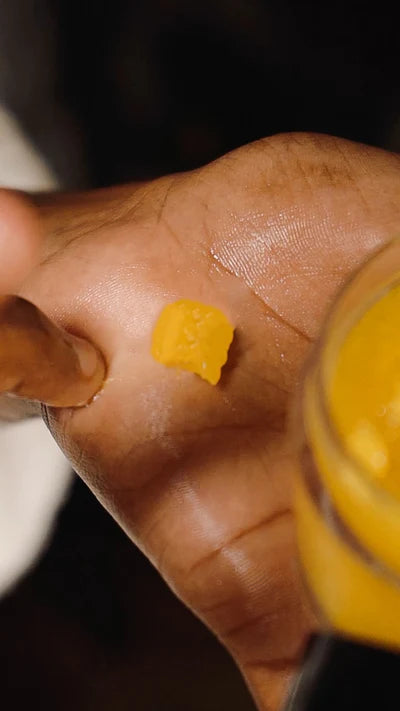 Less is more
Start with a pea-sized amount. This product is concentrated, so a little goes a long way. Using more will NOT harm your skin, but challenge yourself to use the smallest amount necessary.
Lather
Add a few drops of water and lather in your palms.
Massage
Massage into your face and neck for about 60 seconds. Avoid the immediate eye area. Rinse off with water. Admire the luminous glow on your clean, softened skin.